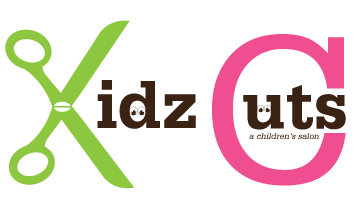 Kidz Cuts A Children's Salon!
NOW OPEN!!!!!!!!!

Our New Hours Are Mondays 12pm-6pm,Tuesday-Friday 10am-6pm,Sat 8:30-5pm.

***Five doors down from the old doodle doos in the old nail spa***

About Us

Kidz Cuts A Children's Hair Salon is A full-service hair salon dedicated to Children and Teenagers in St. Augustine, Jacksonville , Ponte Vedra and all surrounding areas in Florida.Starting from your Baby's first Cuts we are here to serve you.

Our Talented Staff of Stylist are State Certified and continue their education in product and style to better serve your Children.

Children are never to young to be pampered. We specialize in making your Child's haircut experience great for parent and child.We have different choices of haircut stations to choose from such as wooden train,motor cycle,bat chair to help your little one have fun while getting his or her hair trimmed.Our little Diva's go to our manicure station to pick out favorite nail polish with every hair cut.After Hair cut our Diva then receives a stylish sweetheart braids free with haircut!.We also offer Glam Parties,Rock Star and Diva themed parties

conveniently located at:

2220 County Road 210 West Suite 106


Kidz Cuts coupons are still located at Winnedixie on county rd 210 on the back of your receipt.One per family online.We also have coupons on our facebook page simply check in and like our page.New Clients receive $5 off/ returning Clients $3 off.